If you prefer physical gifts, then you can choose from my ready made Gift Cards. The extra special Gold foil Shine and the Soft Touch material will give a special luxurious feeling to the person you are going to hand in the card. There are 4 types of Gift Cards I offer, ranging from 50$ – 200$.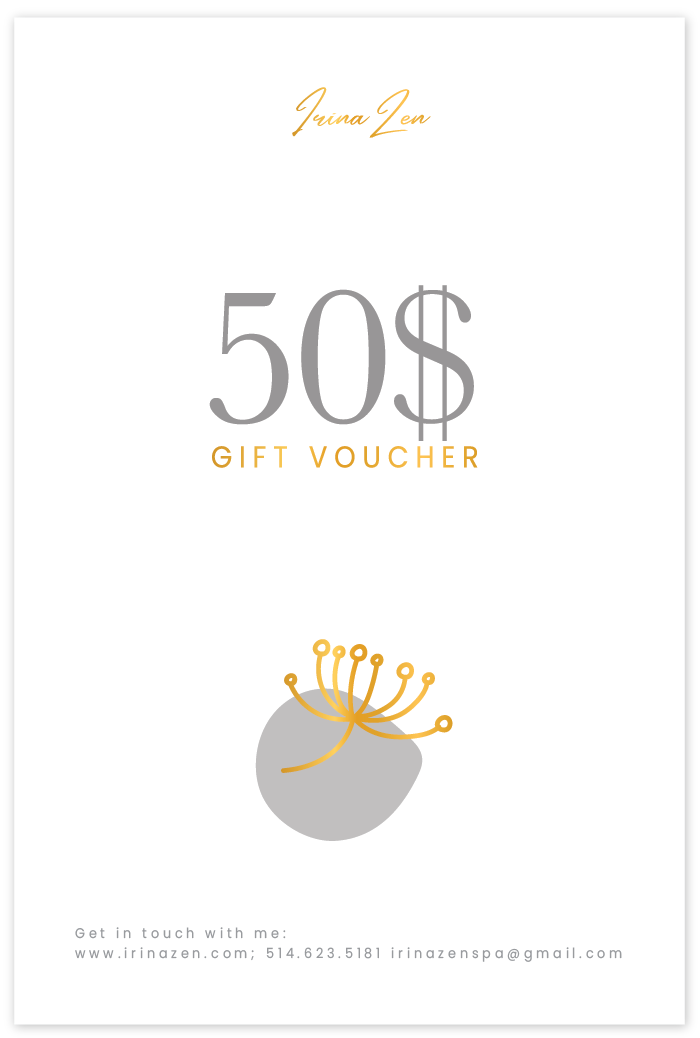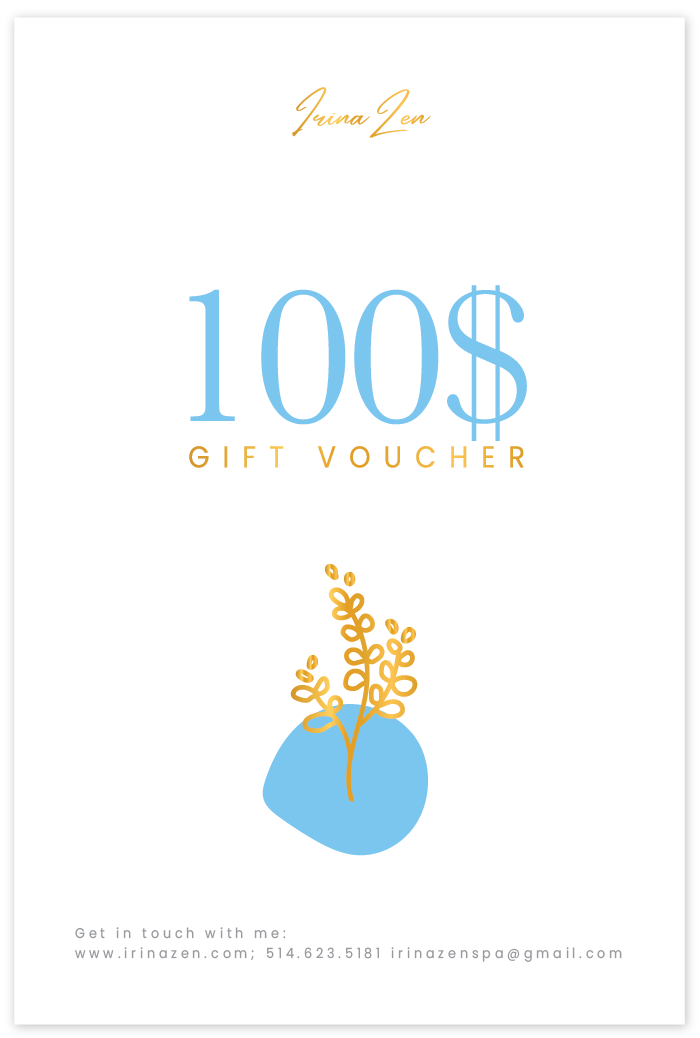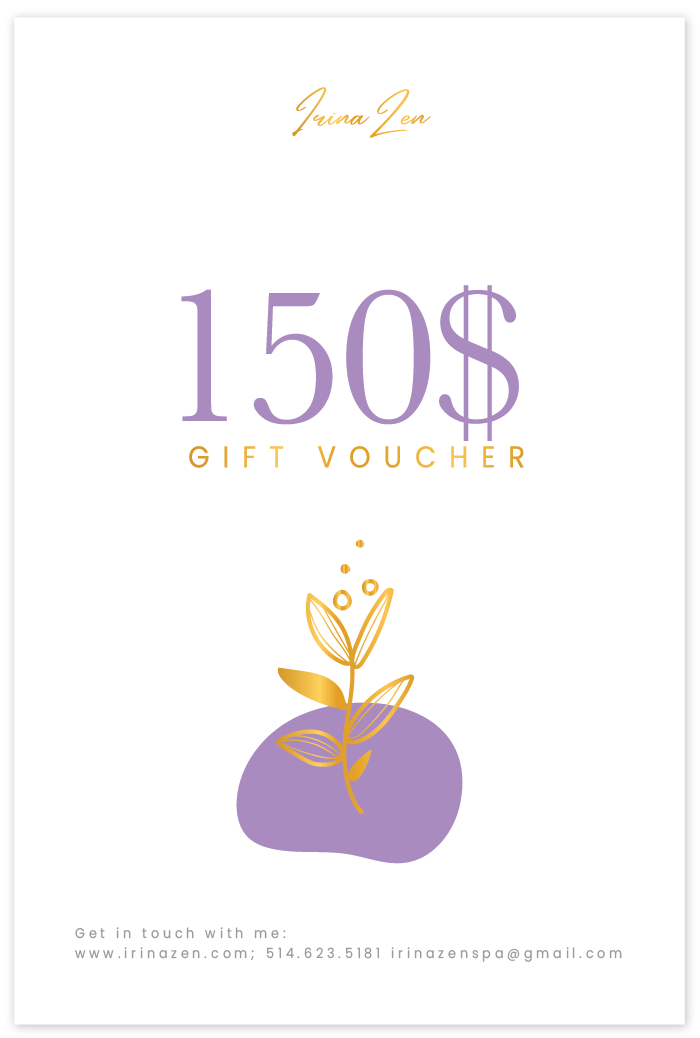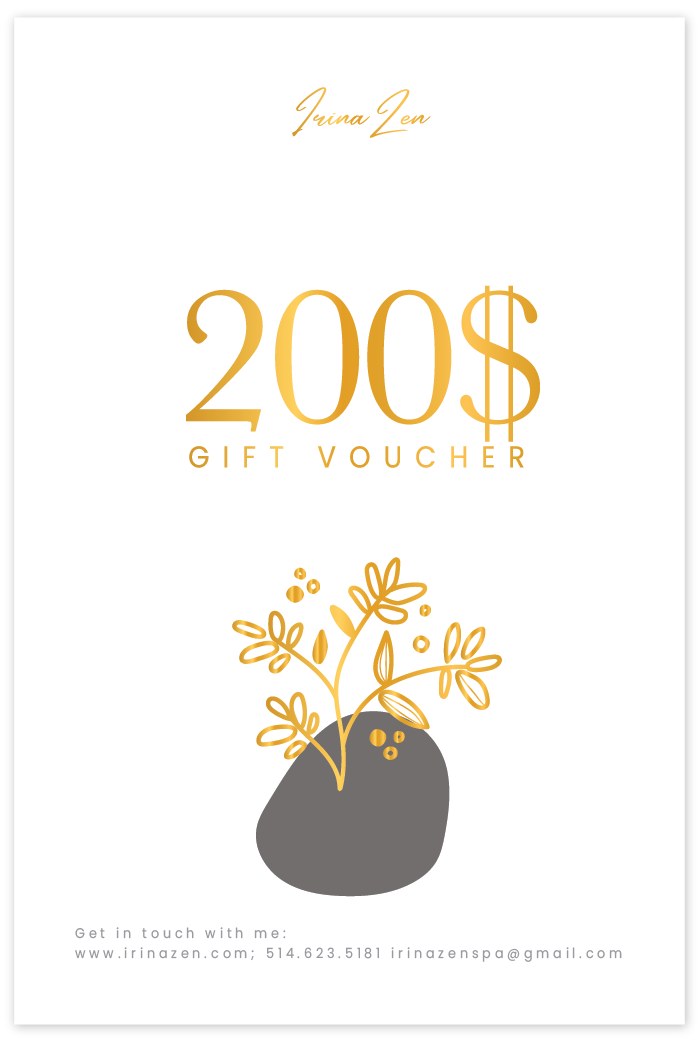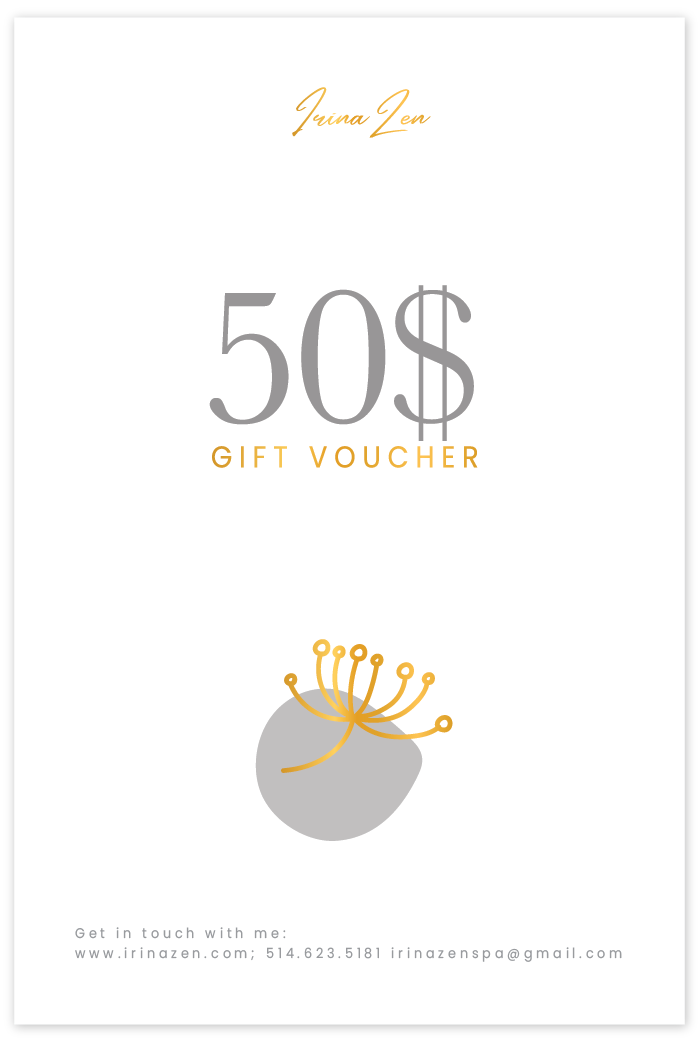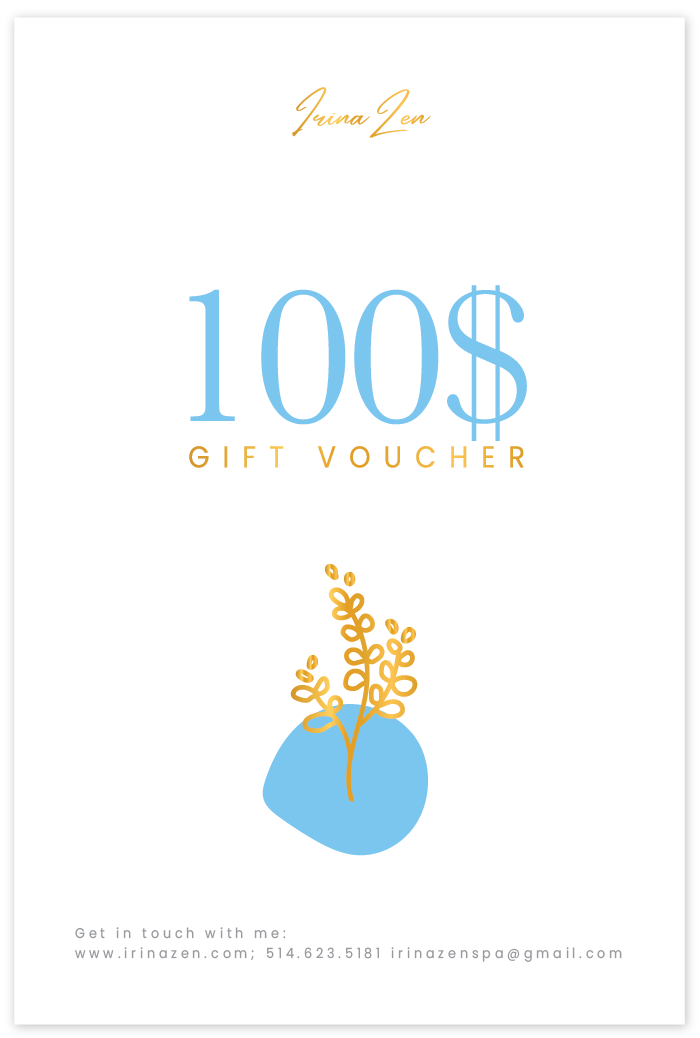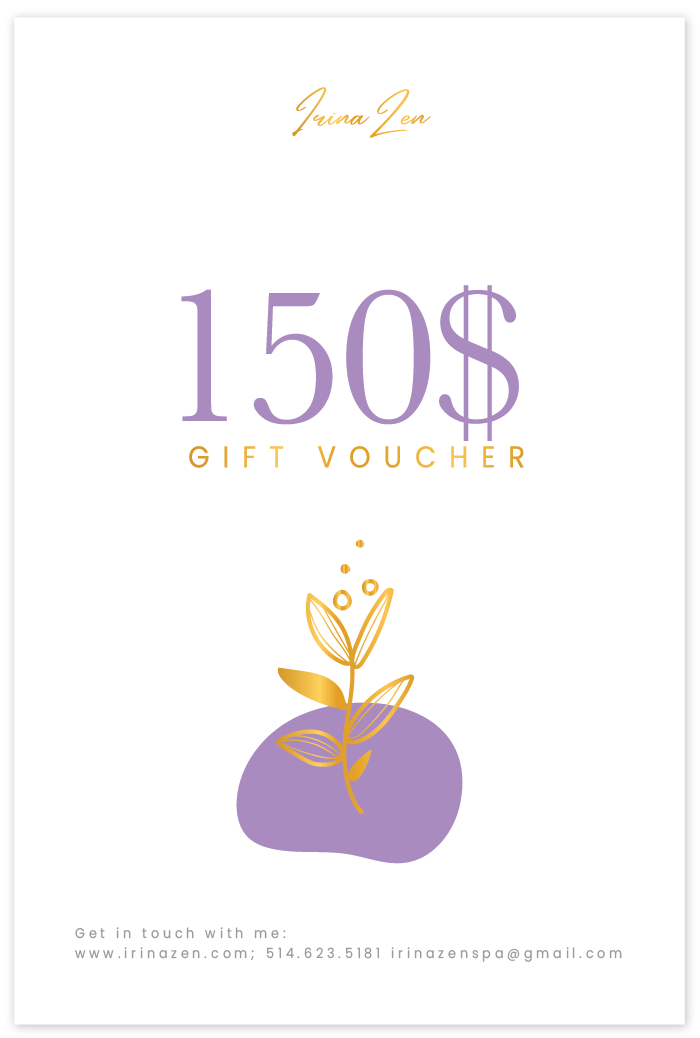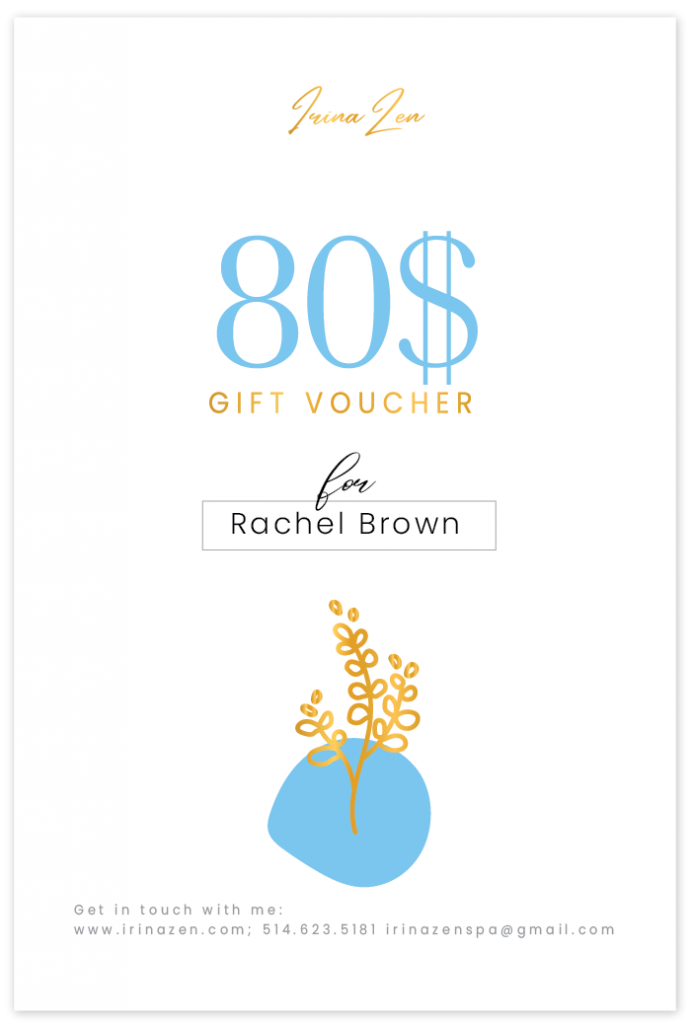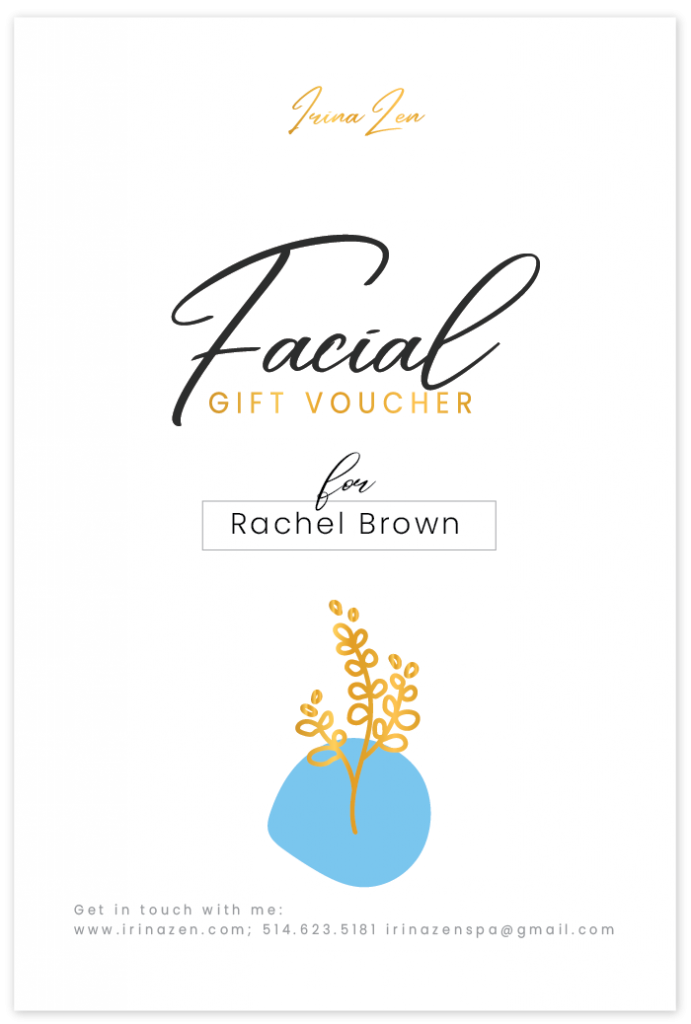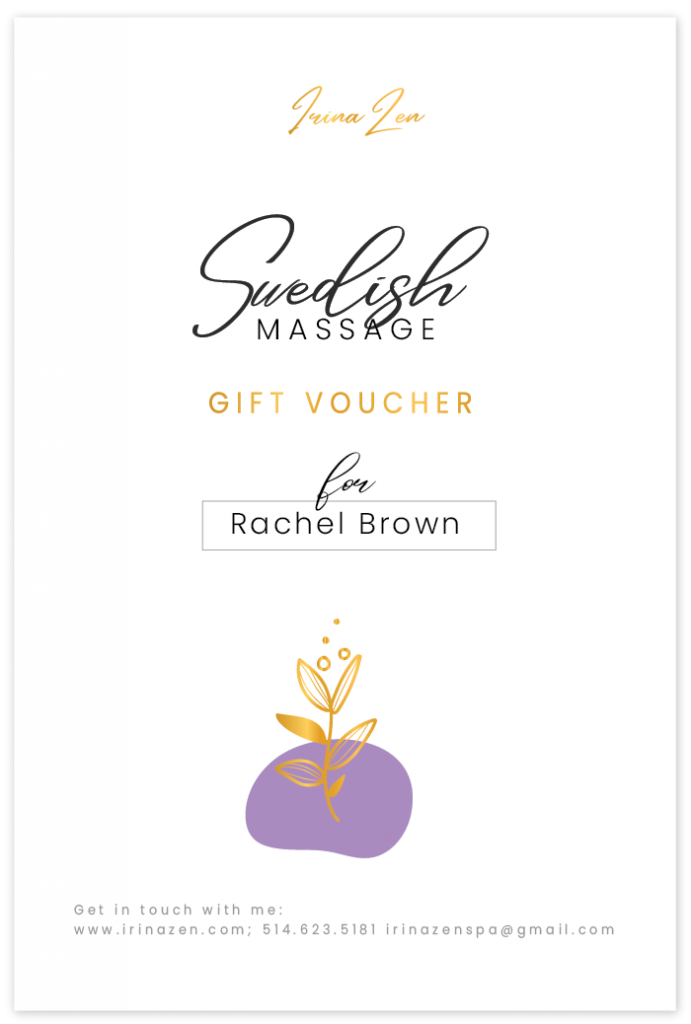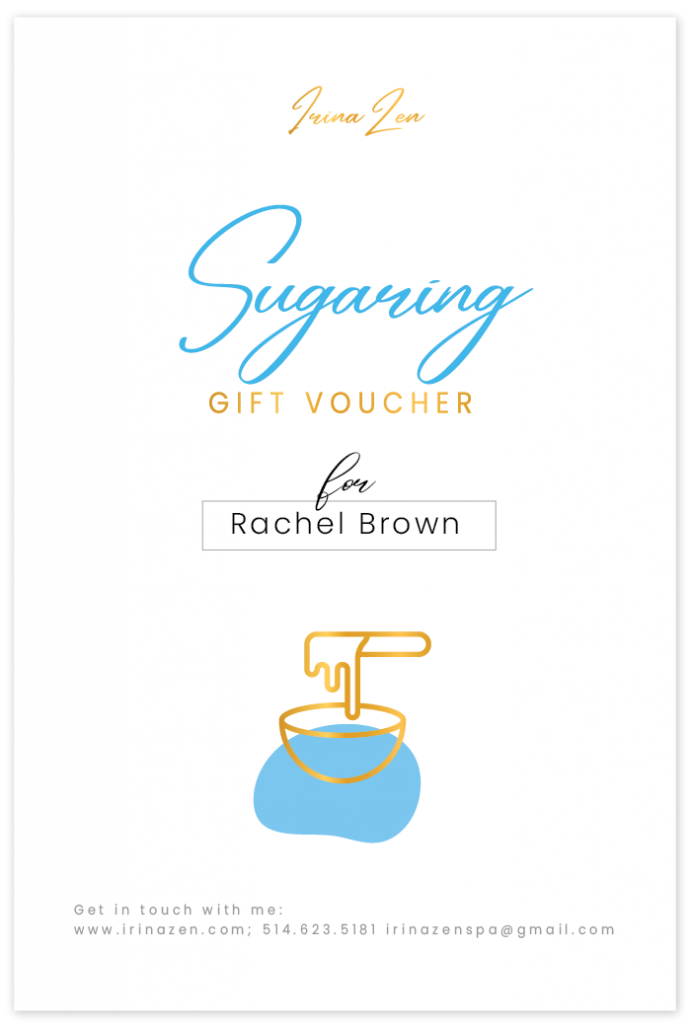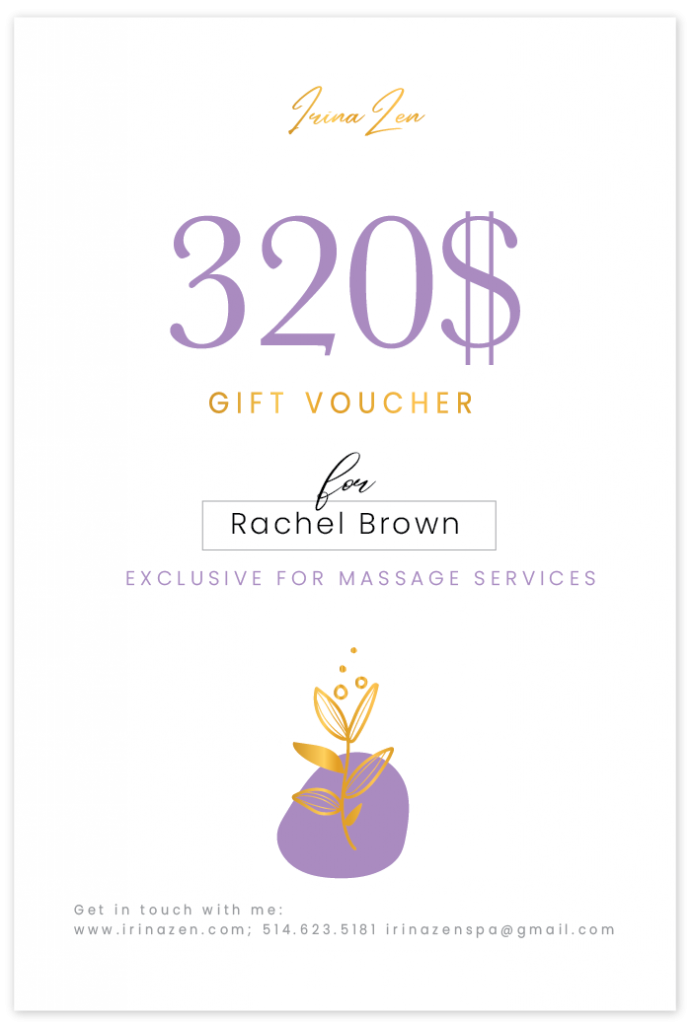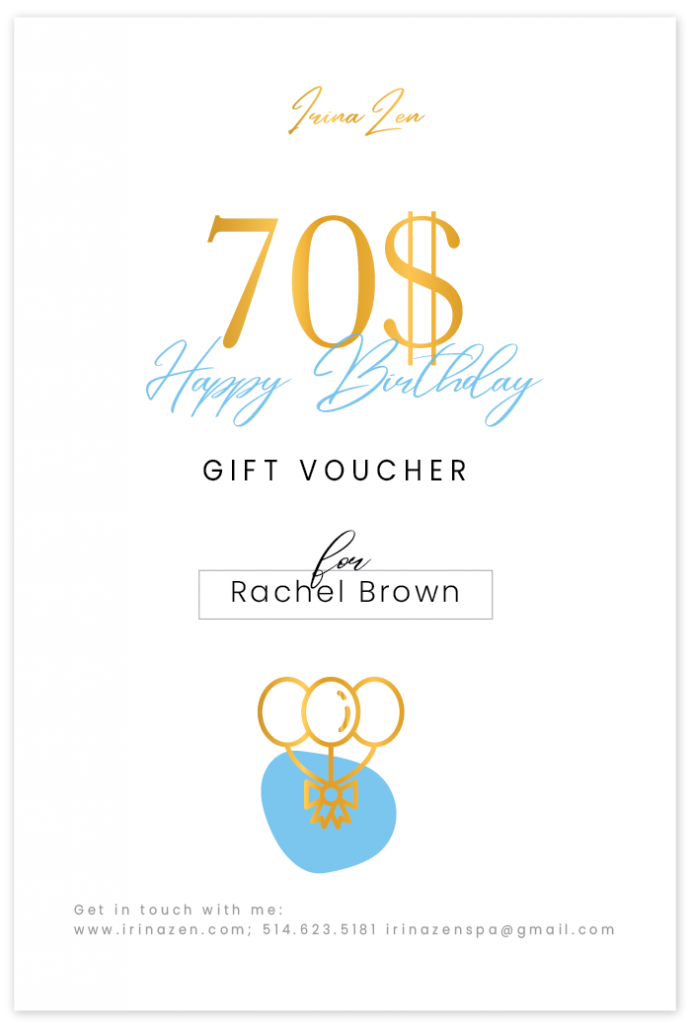 Get a special Custom Gift Card! It's a great alternative to giving a "zen moment" as a gift to your loved ones. 
OPTION 1: I can customize the online gift card with the indicated price range and the name of the receiver.
OPTION 2: I can customize the gift card with the specific service you choose and name; I can also include your name if you wish.
Interested in acquiring the perfect Gift Card? Contact me: